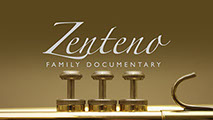 Our family is happy to share plans for the Zenteno sculpture project. The monument design will include Norma with a Barrio Dog, a bas-relief plaque commemorating her father, Roberto Zenteno, and a bench for visitors.
We owe a great thanks to the East End Foundation and the Greater East End Management District for providing the perfect location at the Brown Foundation Plaza on Harrisburg in Houston's East End.
The sculptor has been selected!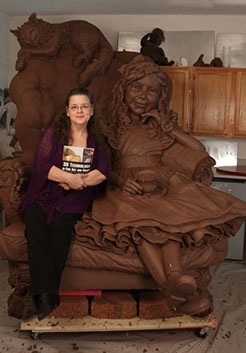 Bridgette Mongeon based in Houston, Texas has been sculpting for over twenty years. Some of her sculptures include Wilson Nelson, B.B. King and her current project, Alice in Wonderland. She is an artist, sculptor, writer, educator, speaker and we are delighted she will be working on the project. She will also be working on a blog to keep everyone updated.
Please watch this space for details as they become available.
We appreciate everyone's support! Norma was not only a talented singer and song writer she was also very giving to her friends and her community. We are asking now for her friends and supporters from the community to help us by donating towards the project.
Norma was a huge part of the organization Barrio Dogs. She helped define the mission of the organization, helped raise donations and was a voice for the animals. She wrote several songs for Barrio Dogs and one we will never forget is, "Caminado en el Barrio".
Norma's support of Barrio Dogs, as board member and creative force, makes your donation to the Zenteno Sculpture Project tax deductible through Barrio Dogs.
ZENTENO
SCULPTURE PROJECT
See a sneek peek at some of the historical pictures of Norma, Roberto, and the Zenteno family.
SCULPTOR BRIDGITTE MONGEON REQUESTS . . . PLEASE Share your Memories!
Sculptor Bridgette Mongeon has requested stories and photos of Norma as research for producing a likeness of Norma that will capture her unique personality and temperament. Please send us your photos and stories
Some of the photos and stories may be shared on the blog, so please clearly mark anything that you do not wish to share publicly.
Upload is by drag and drop. You may upload (.jpg, .txt, .doc) up to 5Mb each file, up to 3 files at a time.
You may contact the webmaster if you wish to contribute larger files or have difficulty with upload
VISIT The SCULPTOR'S Blog